According to Wikiski it's snowed at least twice on Mt Sugarloaf!
It snowed in 1965 and again in the early 1970's on Mt Sugarloaf which has an elevation of about 350m and is about 20km SW of Newcastle. According to a Newcastle Herald article at the time, snow settled in West Wallsend, which is barely 70m ABSL. Snow for the first time in history settled all around the low lying hills around Maitland, Cessnock and Singleton.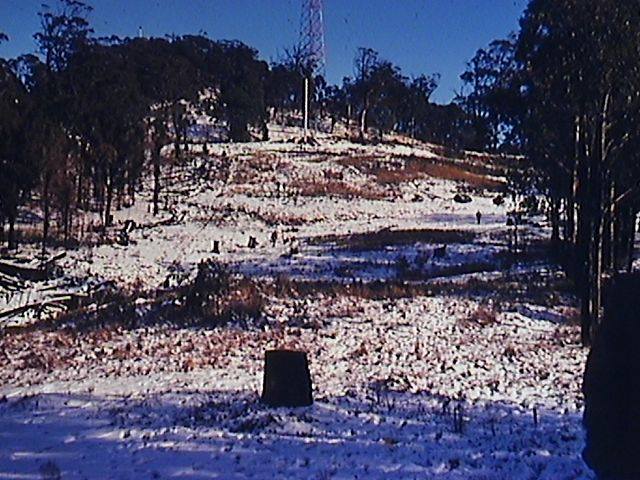 Photo submitted by Lost Newcastle member Marc Walters
The local Lions Club was so excited they installed a plaque!